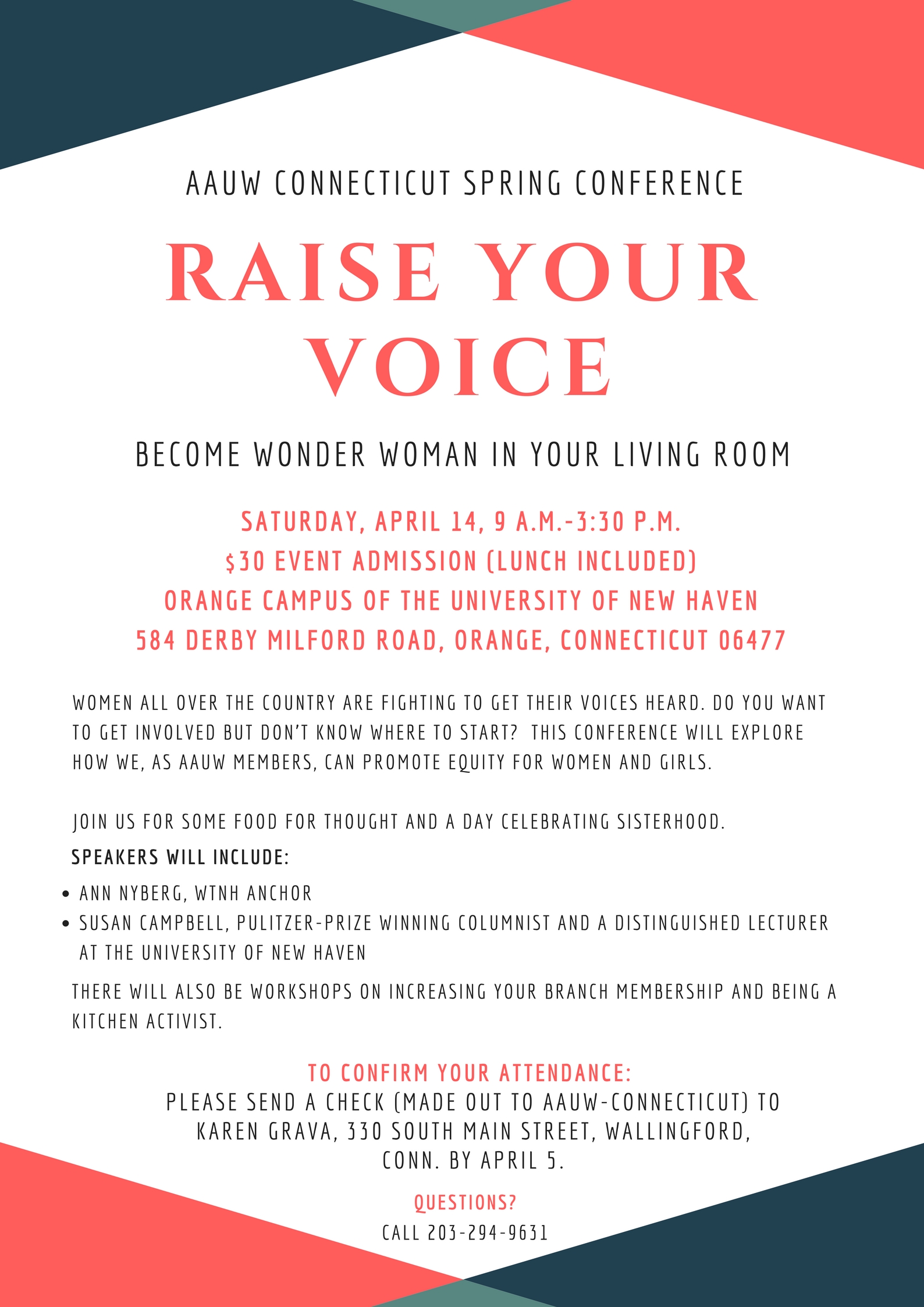 ---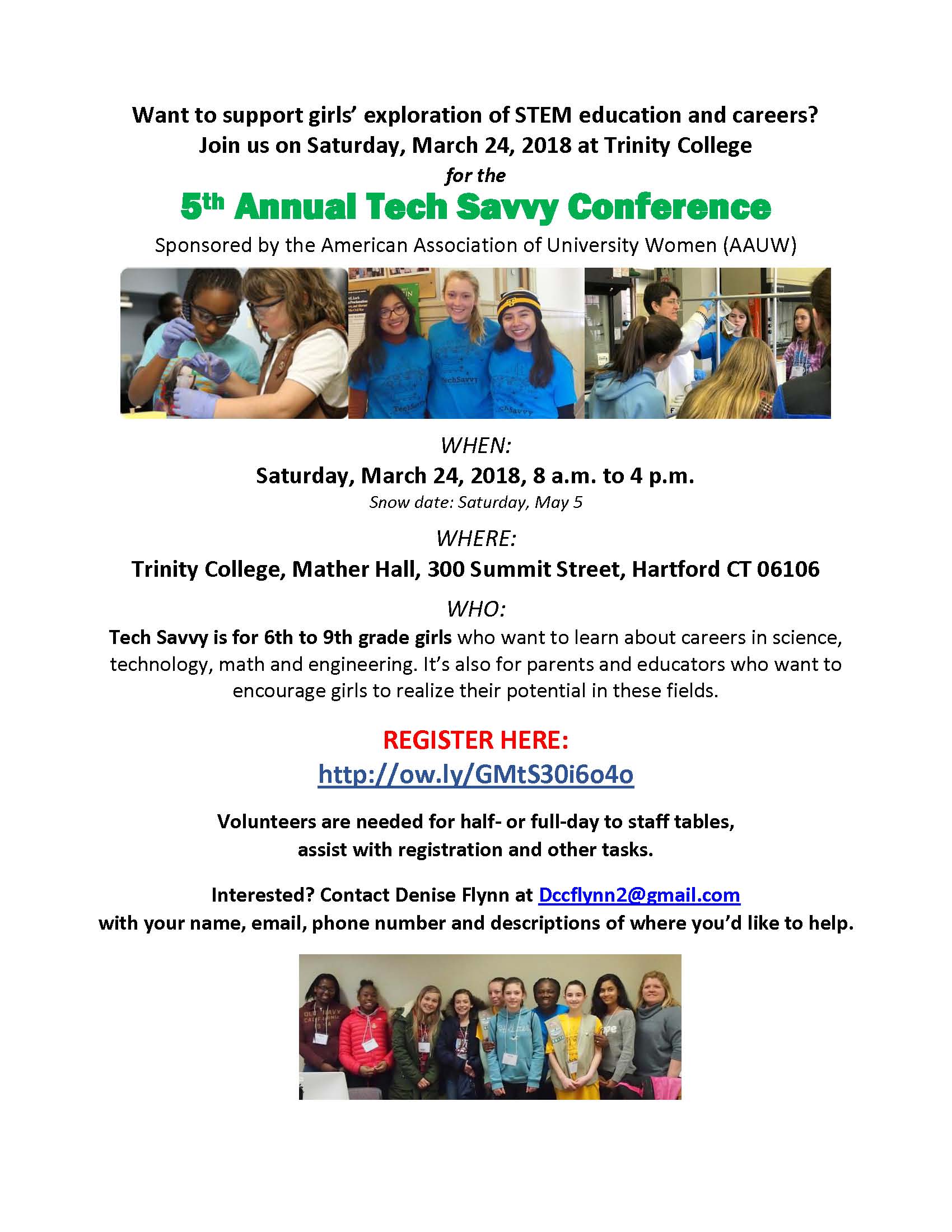 ---
Alert for Branches
Now is the time to recruit college students to attend the life-changing
National Conference for College Women Student Leaders
at the University of Maryland May 30 to June 2.
Scholarships are available from the Connecticut AAUW. Connecticut has been granted an extension on early bird registration until mid-February.
---
For the New London Branch Newsletter, click here.
---

It's that time of the year again. AAUW's 2018 National Conference for College Women Student Leaders (NCCWSL) is coming and we need your help!
Dates to Know
:
Online registration and national scholarship applications open:
November 1, 2017
Early-bird registration and scholarship applications close:
January 31, 2018
Regular registration closes:
April 30, 2018
NCCWSL: May 30–June 2, 2018, at the University of Maryland, College Park
As AAUW members, you know more than anyone how important the work we do and the programming we offer are for the future generation of leaders.
Each year our branch, state, and national members join forces to recruit students and award scholarships. Whether you're a seasoned fundraiser or new to the cause, you can help students across the country take charge of their leadership.
Without our members NCCWSL would not be possible, so start planning today!Sincerely,
Megan
Megan P. Waring
Educational Events Manager
---
Save the Date!
Tech Savvy 2018
Saturday, March 24
Trinity College, Hartford
Check back here for details or send an email to jenny@acuitypr.com to be added to our distribution list.
---
Know Your Rights: Workplace Sexual Harassment
Sexual harassment is a form of sex discrimination that violates Title VII of the Civil Rights Act of 1964. Title VII is a federal law that prohibits discrimination in employment on the basis of sex, race, color, national origin, and religion, and it applies to employers with 15 or more employees, including federal, state, and local governments. Even with Title VII's protections, many people across the country still face sexual harassment in their workplaces.
Read more
---
Give a Grad a Gift
Do you know any new college graduates? What better gift can you give than a FREE one-year AAUW membership! As an AAUW member you have the power to gift ANY number of free one-year AAUW memberships to recent college graduates. Give one, give 100, or give 1,000! Don't let this opportunity pass you by.
Read more.
---
Deeper in Debt
Student loan debt is now a $1.3-trillion problem burdening 44 million borrowers. Experts are talking about the effects of student debt on the economy, but they aren't talking about its disproportionate effects on women. AAUW takes a close look at that oversight in the new research report Deeper in Debt: Women and Student Loans. Register for the livestream launch event on May 24 or be the first to know when the report is released.
Read more.
---
NCCWSL Branch Application
Are you interested in applying for the NCCWSL Branch Grant? Click the button below for more information.
Click here for more details on the NCCWSL Branch Grant
---