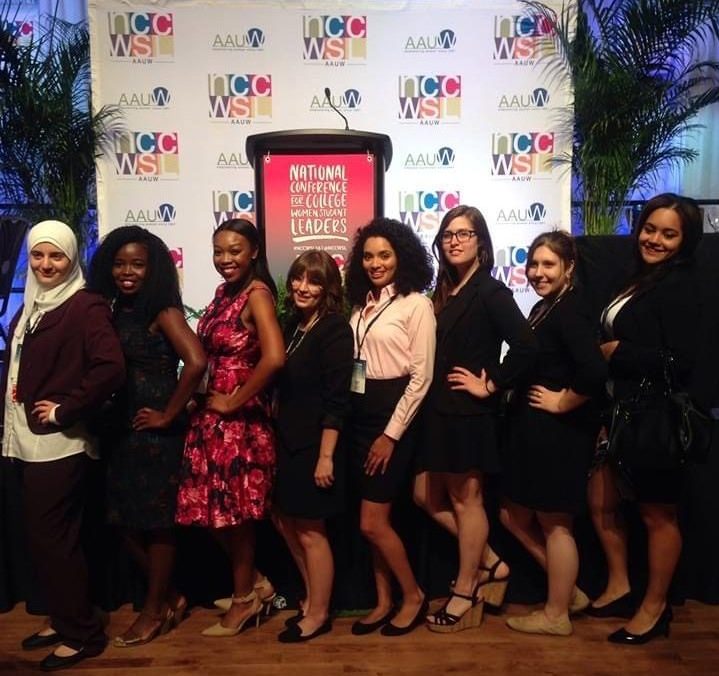 Internship Roles with American Association of University Women CT
We are looking for dedicated and passionate students to intern with the American Association of University Women CT. Our Organization  is the nation's leading voice promoting equity and education for women and girls. Since our founding in 1881, AAUW members have examined and taken positions on the fundamental issues of the day — educational, social, economic, and political. Our mission is to advance gender equality for women and girls. While we do advocate for equity, we are nonpartisan, fact-based, and focus on integrity, inclusion and intersectionality. Students who apply will help with this mission and strengthen our foundation. 
General Requirements for Internship:
All must attend the Executive Board Meetings once a month. approx. 1 hr. 

Must be able to work in a team of young professionals. 

All must be able to meet with all Internees every week or as needed on Zoom or other mode. 

Unpaid 6-10 Hours per week/ Year (Fall 2020 – Spring 2021)
Start date is September 21st
Role: Writer 
Must be able to write articles for the website.

Maintain Mailchimp up to date with the Editor. 

Be up to date with the News section of the website. At least two current news per week. 
Role: Editor 
Review the Writer's work before publication.

Write articles about Events, Award winners, scholarship winners, etc. 

Keep Mailchimp up to date with the help of the writer.
Role: Marketing
Maintain and create social media posts for AAUW.

Be knowledgeable about events coming up and promote them beforehand. 

Repost any related content from verified accounts.

Create a professional and energetic atmosphere on SM.

Work closely with the Graphic Designer. 
Role: Photographer
Must have experience with photography. 

Is equipped with their own camera or has access to one.

Must have a mode of transportation to get to different locations across the state of Connecticut for events.
Role: Graphic Designer
Be knowledgeable on Adobe and/or Canva.

Create designs for social media and flyers for events in coordination with the marketing chair. 
Role: Programming
Work with AAUW members on events and/or workshops.

Communication: Keep the team up-to-date with events, etc. 

Create new programs for organization and maintain current programs.
**You will need three references, a cover letter and resume when applying for this Internship.**
Upload the cover letter and resume in one pdf file.
Applications are now closed for 2020.